Welcome to TJhope.net
Our Family Website Hosted From Our House in Eclectic
Welcome to our Home Site
Hosted from our house on in Eclectic, with a live camera looking down at Tallassee Hwy, here you can see what the weather looks like in our area.
Links
Want to see it from your smart phone, I also have a site just for that: mobile.tjhope.net,
or just scan the image to the right.
Thank You
To everyone who came by and watched our Christmas Light Show, I say Thank You!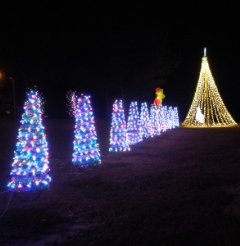 If I had a way to measure the success of our Light Show, it would be by the number of people who took the time out of their day to come, sit in the front yard and watch it. While there is no way to make that measurement, the letters, phone calls, and compliments from folks I see while walking through Walmart, or Lowes makes it a success in my mind. It makes me glad that I could add a little Christmas Cheer to your holiday.